ONTARIO — As the No. 6-ranked Treasure Valley Community College volleyball team stands for introductions before games, fans in attendance can see several shakas raised by the Chukars.
The shaka, long used in Hawaii as a greeting and a show of friendliness, gets thrown up by the four members of the TVCC volleyball team that came to Ontario from The Aloha State.
Players from Hawaii make up nearly a quarter of the TVCC volleyball team this season and have also been making their mark as the Chukars look to have another strong season.
Sophomore setter Anela Navor, from Hilo (on the island of Hawaii), has 9.96 assists per set this fall, which is second in the whole NWAC. Navor is also second on the team in digs (216) and sixth in service aces (14)
Freshman outside hitter Cherish Borge, from Waianae (on Oahu), has 276 kills, fourth in the NWAC. She is third on the team in digs (215), fifth in service aces (18) and second in blocks (4).
Both Navor and Borge have played in all 79 combined sets for the Chukars this fall.
The Chukars also have freshmen Tiana Thompson, from Honolulu (on Oahu) and Tyrianne Lave, from Kapolei (on Oahu). Thompson, a libero, has seen time in 11 of 25 matches this year. She has 1.6 digs per set. Lave, a setter, has seen time in 10 matches, and has 2.27 digs per set and 0.33 assists per set.
While it may seem bizarre that Treasure Valley Community College coach Erin Mellinger is finding players from Hawaii to come to Ontario, she said she has developed strong relationships with the volleyball scene there over her career.
"I've built ties over the past twelve years there," Mellinger said. "There's a lot of players there that are available for colleges. It's just about relationships."
Navor said she knew of Mellinger's track record of success before coming to TVCC. Mellinger was an assistant at College of Southern Idaho when the Golden Eagles won the NJCAA National Championship in 2009. She was then the head coach at Blinn College when the Buccaneers won back-to-back national titles in 2012 and 2013.
"Coach Erin, she's a big influence for us," Navor said. "She pushes us. That's why I came here. For her volleyball program."
Borge said when she was talking to Mellinger last year, she was excited to head Mellinger was looking her way and couldn't pass up the opportunity to play for her.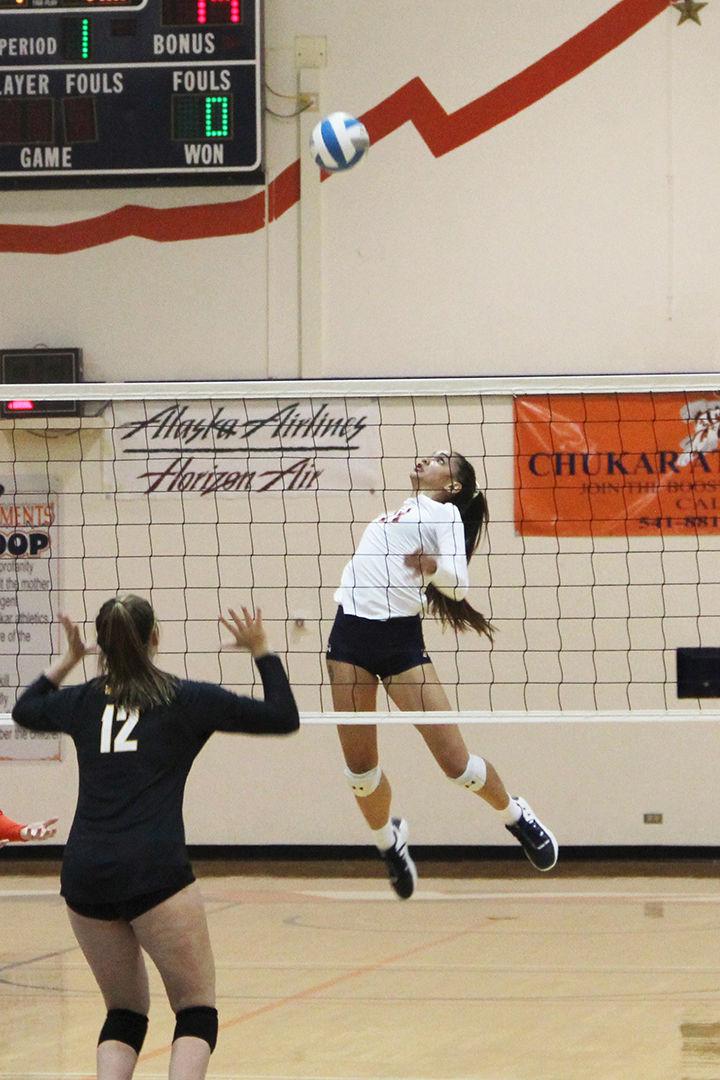 "Coach Erin, she was calling me and she said she could better me as a player and that she could get me to a better school," Borge said. "That, and her demeanor spoke to me. She told me, 'I love the way you play,' and I said, 'OK, I need to go here.'"
Kama'aina: people from Hawaii
Coming from Hawaii, both Navor and Borge agreed that having people from Hawaii was a big help for them getting settled into the new environment.
Last fall, Navor was one of three players from Hawaii. One of which was Kawai Ua, who was also from Hilo. Ua played at Hilo High School, the rival school of Navor's Waiakea High School.
Navor said she also enjoyed getting to see more of Oregon and Idaho. She said having locals Logan Davila and Tessa McFetridge was a big help for her.
"I was open to seeing more of it," Navor said. "I went with Tessa, there in Vale and saw their country style. I'm open to things like that."
Before coming to TVCC, Borge said she got in contact with Janae Odom, who played for Mellinger in 2018. Odom went to Nanakuli High School, which is about eight miles from Waianae.
"Honestly, it was really big for me to have those other girls here," Borge said.
When she first got to Ontario last fall, Navor said she a bit blown away by what she saw. Coming from Hilo, a rainy town on the north side of the island of Hawaii, Navor said the Treasure Valley is completely different than what she's used to.
"I didn't picture it like this," Navor said. "It's new. I'm still not too used to it."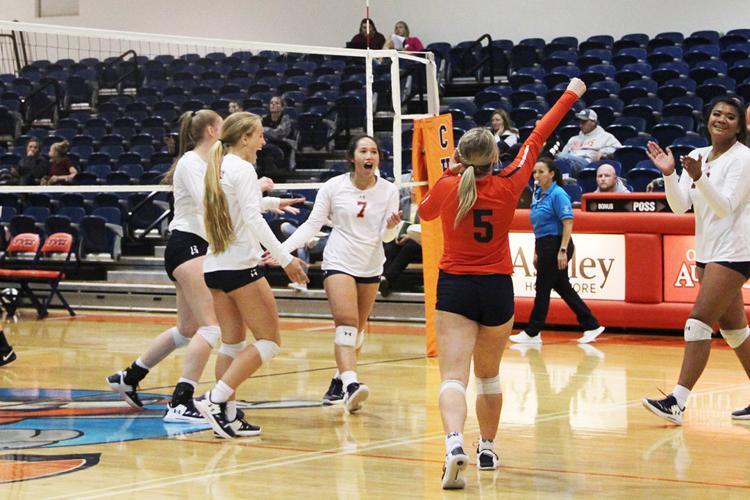 But like many people from Hawaii coming to the mainland, Navor said it was a lot of fun to see the seasons change.
"I like seeing the snow," Navor said. "I like having all the different seasons. We don't get that in Hawaii."
When asked about her first impressions of Ontario, Borge just laughed.
"There's nothing to do out here," Borge exclaimed. "When we got here, it's like, oh there's bowling, and there's Walmart. But there's not much to do."
Borge said she has enjoyed being with her teammates and friends, saying she likes the community in the dorms. She said she also enjoys the produce that the Treasure Valley is famous for.
"The potatoes are bomb," Borge exclaimed.