ONTARIO — The Ontario football team will be opening its home schedule on Friday as part of Ontario High School's homecoming week.
While homecoming at Ontario High School will be mostly the same as past years — themed dress-up days, a pep rally, homecoming dance — there is one big addition to the festivities this year: the homecoming parade.
The Ontario Associated Student Body President Logan Lewis, Secretary Melissa Jagelski and the rest of the ASB officers are currently putting together Ontario's first homecoming parade in nearly 30 years.
"If we put it on Friday, we're going to have, that's going to be homecoming. That's the day-long event that goes from Friday all the way into Saturday," Lewis said. "So we've got all these days planned out where there's events all week. Then the parade and a tailgate and football game then you have the dance to top it all off on Saturday."
Lewis said he was looking through some old yearbooks and the most recent Ontario High School Homecoming Parade he could find was back in 1990 (well before any students at Ontario High School, and several of the teachers, were ever born).
"So it's been quite a few years," Lewis said. "I remember my parents talking about it, and my aunt talking about it, that they used to have homecoming parades. They were like, 'Wait, you don't anymore?' So we thought, let's start it up again."
Lewis said the idea of restarting the parade has been something rumbling through Ontario High School staff for some time now and was brought up at a recent staff meeting. Julie Eskelsen, the ASB advisor at Ontario High School, threw the idea out to the ASB and Lewis said they took the ball and ran with it.
"Let's look into the logistics of this," Lewis said. "Let's see if we can make this work."
Jagelski said the parade was one of many community involvement efforts that the school has been thinking up this year.
"They were brainstorming new ideas to involve the community," Jagelski said. "They just wanted to show OHS and make a great public view of our school. The kids think it's great. We want to show them that it's great."
While Ontario High School's homecoming hasn't had a parade in a long time, there have been many other homecoming traditions in Ontario over the years.
The Ontario Lions Club used to purchase a large decorative cake from Albertsons every year which was served as dessert at the annual box lunch provided by the Ontario Chamber of Commerce. A bonfire at the Ontario tennis courts was also an old tradition that was brought back a couple of years ago but will not be hosted this year.
"I love that the ASB is bringing the parade back," Ontario High School Principal Jodi Elizondo wrote in an email. "They really have a desire to increase school spirit and grow our school community. They are a great example of everything Ontario can be proud of and celebrate and I feel lucky to have a front row seat to that every day."
With the last parade being so far back, Lewis and Jagelski said organizing the parade has been completely starting from scratch.
"Events from about seven years ago is about as far back as the records go," Lewis said, laughing. "This is so far back that there's nothing to start from."
Ontario High School's homecoming game will be against Baker with kickoff at 7 p.m. It's one of just three home games that the Tigers will play this fall. Jagelski said that having a limited amount of home football games this year was a big part of why the ASB wanted to make homecoming extra special with the parade.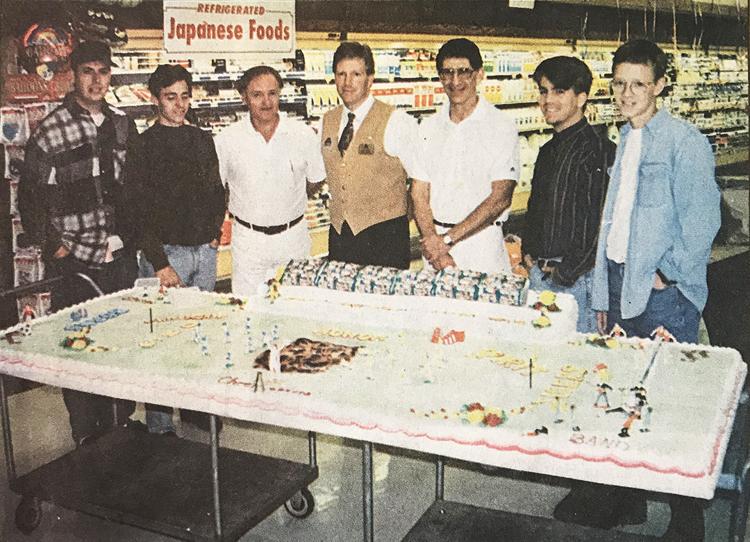 'Trying to start a tradition'
"We're trying to make it a huge deal," Jagelski said. "This is going to be our first home game so we really want to get everyone there. Get super pumped and involved."
Going into the parade, Lewis said getting the different groups hasn't been too difficult so far, but there's still a lot of work that needs to be done.
"Finding the individual pieces wasn't so hard… It's putting it all together and it's still kind of falling into place. Taking each piece of the puzzle. You've got the court. You've got sports. You've got clubs. You've got the fire department. You've got band, the cheerleaders. Now how do you put it all together."
Lewis said he has a three page document on his computer that's full of both brainstorming ideas and the layout of the parade.
"The end goal here is something that's involving the community, but is also laying that foundation. So next year, they can add onto it… We need to set something that they can go back to and refer to. We're trying to start a tradition, not just a one-time thing."
Jagelski said it's important to be able to lay that groundwork for future classes.
"It has to start somewhere. So we thought, why not with us."