WEISER—What does a person look like when she faints?
Whether you have seen it in real life or not, chances are you at least have seen it in the movies: A woman hears some ghastly news and tumbles to the floor with a sudden gasp. A mustachioed gentleman clad in a buttoned vest catches her just in time, as another wafts a brown glass bottle of smelling salts under her nose.
Now take what you know about movie faints and multiply it times ten — no, a hundred — and you have melodrama. If a woman faints, she does not meekly tumble; she throws her arms into the air, lets out an ear-splitting scream and falls backward regardless of any gentlemen around to catch her.
That is what I have learned in the last three months since joining the Illustrious Onion Skins, Weiser's annual performers at the Star Theater.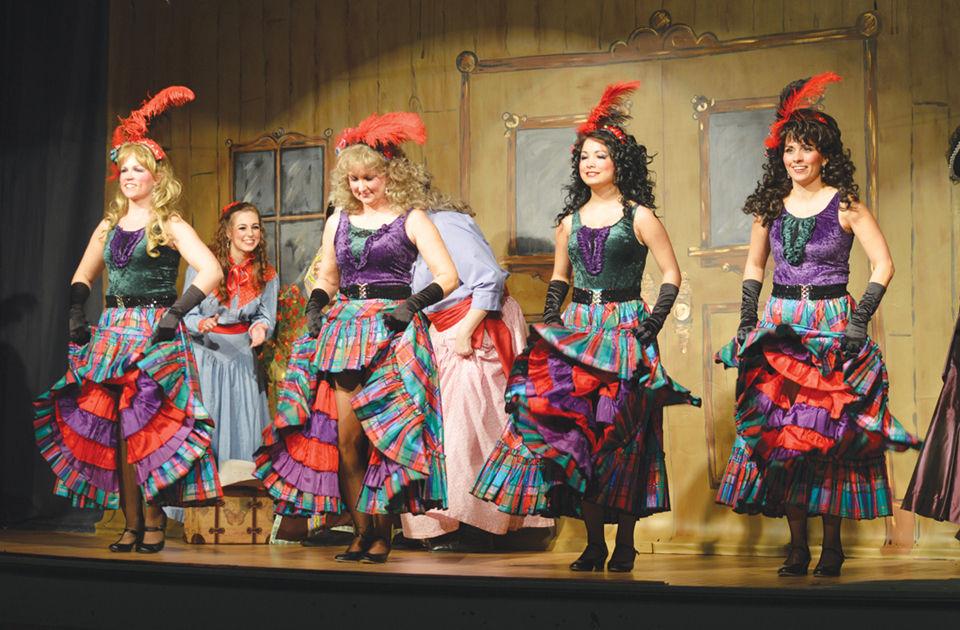 Before joining the group, walking was merely a means of getting from Point A to Point B, and that is what I brought to the stage. I walked from spot to spot, spouted my few lines and exited stage left. I spoke too quickly and too quietly, and I continuously broke the most important rule of melodrama: I kept looking away from the audience.
Little did I realize walking is an expression of your entire character in a blip of time. As Ariel Snob (or "A Real Snob"), that means I have to sassily sway my hips, keep my nose raised and look down on everyone with pompous disdain.
"I don't suppose you know I'm an important person around here," I say to my toady, but it's more like announcement to the world.
This year's director and Onion Skins founder Ruth Creek was sure to kick bad habits out of all of us newbies, and there are quite a few new people this time around. When the debuting hero E.Z. Going (Michael Hawkins) discovers the heroine Della Kate (his wife, Christina Hawkins) has fallen in love with him, his performance is anything but subtle. He throws his cowboy hat into the air with a big, "Yahoo!" He then gets down on one knee and promises he will marry her as soon as he can afford more than a tent under the stars and a handful of cattle.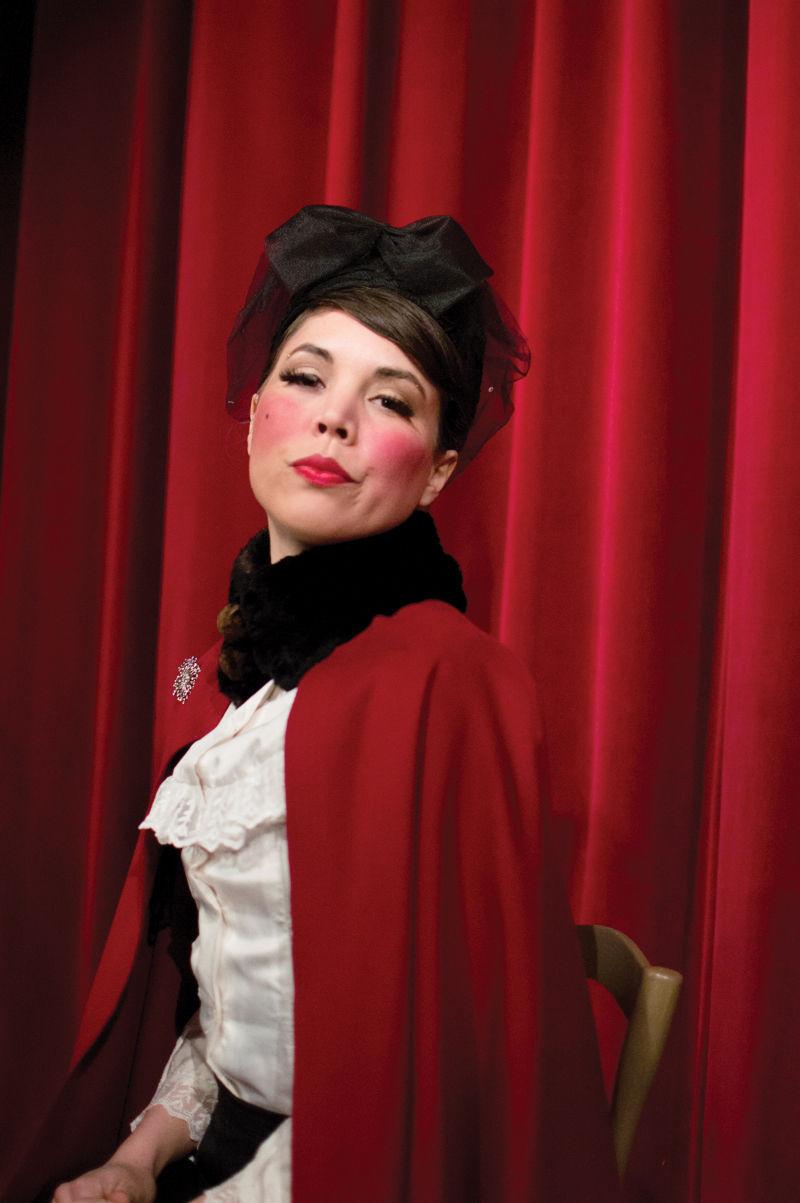 "Bridle My Horse and Bridal, My Foot!'" is the Onion Skins' 30th anniversary play written by Olga Whitaker of Vale. The cast's new piano player is her daughter, Dee Butler, otherwise known as Tickle Dee Ivory.
Like an old-fashioned variety show fitting for the ex-vaudeville Star Theater, the Onion Skins put on a play that is peppered with dance routines, sing alongs and one-liner jokes. They expect the audience to play along by cheering the hero and booing the villain when they enter the stage, and to answer Della Kate when she innocently asks, "Isn't E.Z. so handsome?!"
Admittedly, at first I was apprehensive about joining the Skins because of the time commitment. We practiced up to 10 hours every week for three months, all the while juggling full-time jobs and family commitments. Yet somehow, after losing a leading actress to an unexpected surgery midway, onboarding a new piano player and getting so sick with the flu that we had to stop holding hands when we prayed, we have pulled it off. The set is sparkling, our costumes are pressed and we know our songs so well that we wake up in the middle of the night singing them.
We have come from all walks of life — we are teachers, professors, disc jockeys, corrections officers, salesmen, farmers, reporters, you name it — but now, we bring this performance to you as actors of melodrama. Expect dramatic sensationalism, goofy wit, historical allusions and a patriotic solute to our country. And be prepared for my sudden faint: It's an ear-splitter.
April Ehrlich is a reporter at the Independent-Enterprise and Argus Observer. She can be reached at (208) 642-5258 or by emailing aprile@ind-ent.com. To comment on this story, go to www.argusobserver.com.