ONTARIO — While she spends her days teaching some of the smallest students in Ontario, Aiken Elementary School's Mayra Pelayo was given a big honor this week.
The kindergarten teacher was named as the regional winner of Oregon's Teacher of the Year this week, an honor that Pelayo said is the result of a lot of hard work.
"I couldn't believe it, I was in shock and at the same time I was very excited," Pelayo said. "I wanted to cry and at the same time I wanted to scream with pleasure. It was a very exciting moment. It gave me great pleasure and nostalgia when I heard the news; it was a great moment full of many emotions because I have worked very hard to be where I am."
As someone who works with Pelayo, Aiken Elementary School said the honor for Pelayo wasn't a big surprise.
"The news that Mayra was selected as one of Oregon's Regional Teachers of the year for 2021 is exciting and so well-deserved," Huddleston said.
Growing up in Mexico, Pelayo said she was very competitive when she was young, both in sports and her academics.
"I was a student who liked school, sports and had a life where I liked to have many friends," Pelayo said.
With her father working in agriculture in the United States, Pelayo said it was just a matter of time before the family had to move north.
"My family was poor and my parents couldn't give me more education than the sixth grade," she said. "It was when he decided to bring the whole family to Ontario so we not only have a better life but also a better future with our education."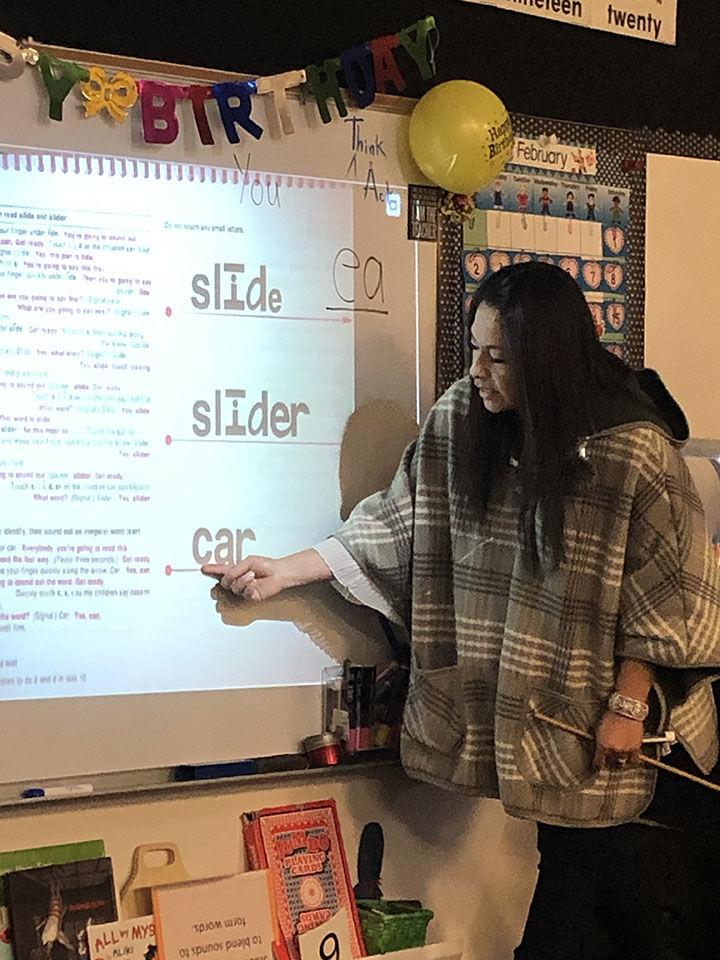 When Pelayo was 13 years old, her family came to Ontario. From the time her family moved, up until the time she became a teacher, she was balancing school work and working in the fields.
"Many times I had very little sleep because I left work late and had to do homework. It was a very hard time since I was doing school and working in the fields until I became a teacher," she said.
While Pelayo's actions in the classroom seem natural, she said that teaching wasn't always in the cards for her. In high school, Pelayo said she wanted to become an architect or a doctor, and even got her certified nursing assistant degree while in school.
But also while in high school, Pelayo said she noticed that there were not a lot of teachers that shared her experience.
"I started to see that more teachers were needed who could help students like me. Students who did not know the language and that the culture was very different from theirs," Pelayo said. "It was then that I began to think that maybe I could be a teacher and be able to help all the students who felt like me and need it help from someone that had the same experience."
That drive to help other young students came from Pelayo's own introduction to her American education, which she described as a nightmarish first day of seventh grade.
"I can only say that my first day of school in seventh grade was the most difficult time for my brothers and me," Pelayo said. "We did not understand anything that the people and the students asked us. I only know that I already wanted that day to end and I could go home. I remember that we cried for a long time and we wanted to return to Mexico. The food, the people, the clothes, the house, everything was so different."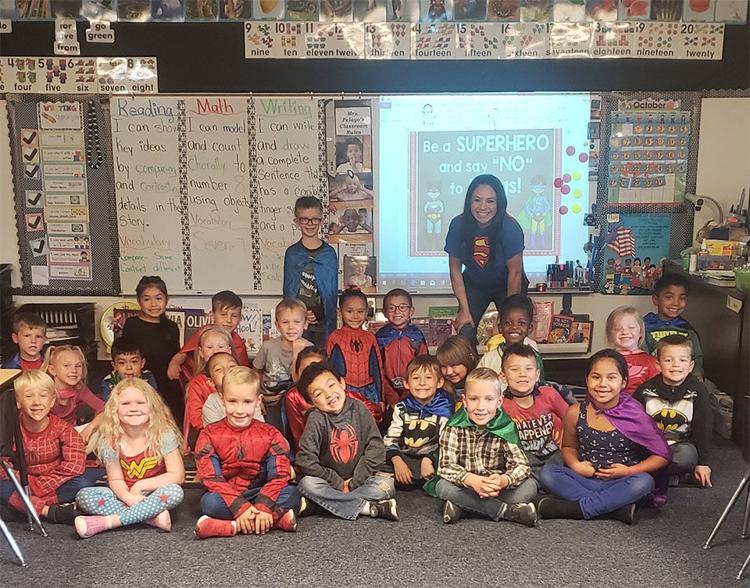 So when she finally decided to become a teacher, Pelayo knew she had to be there to help some of the most vulnerable young students in the district.
"What better place than kindergarten where they arrive full of fear not only because of the language but because it is their first experience in their education."
Even after getting her education, Pelayo said she struggled to get over her fear of not fitting in, as she didn't know if her English would be strong enough to run a classroom.
"I was very afraid that when I applied for a job, they couldn't give it to me since my accent was very strong and I couldn't speak the language correctly," she said.
But Aiken Elementary took Pelayo in, where she has been for 16 years.
"It is one of the best things I decided to do in my life," she said. "Now I can help all my students that I have every year. All the effort and hard work was paid off just by seeing how my students excel at the end of the year. Now, not only I hold a bachelor's degree in education from the Eastern Oregon University, but I also have a master's in reading from Boise State University. Thanks to the effort and hard work, I was able to go to college and I can help many students who not only do not speak English but that they need me to succeed and be the best prepared for the next grade."
Believing in the students
When asked about what she thinks makes her a successful teacher, Pelayo said it all coms down to the love she has for every student.
"The passion for trying to get my students to achieve their highest potential even if there is a disability, behavior, poverty, language, culture or anything that prevents them from learning," Pelayo said. "I believe in each one of my students and I know that each one of them has a great gift, they just need someone to discover what it is, and the someone is me."
When it comes to her classroom, Huddleston said Pelayo takes extra care to make sure that every student feels like a part of the group.
"Every year Mayra builds a classroom community in her room, an environment where her students feel safe, loved and respected - all while providing structure and building routines that support her students to become successful learners," Huddleston said. "Mayra is a believer in high expectations, not only for her students but for herself. She intentionally plans every day to engage her students in learning and uses each moment of the day as a teachable one! I feel what sets Mayra apart is not only does she set high expectations for her students but she truly believes they can all succeed, even when they themselves may not."
When it comes to teaching in a classroom, Pelayo said her advice to all other teachers is the same advice she had for herself when she was struggling with her education: believe in yourself.
"My advice to other teachers out there is that if I could do it, they can do it," Pelayo said. "That with dedication and love to our career everything is possible."