ONTARIO — Volunteers are caring for nearly 70 cats recovered from a van in Ontario Sunday.
The Malheur County Sheriff's Office responded to a complaint about a bus full of neglected cats Sunday. When a deputy and sergeant arrived at the Freedom Drive address, they found a Ford E350 full of felines.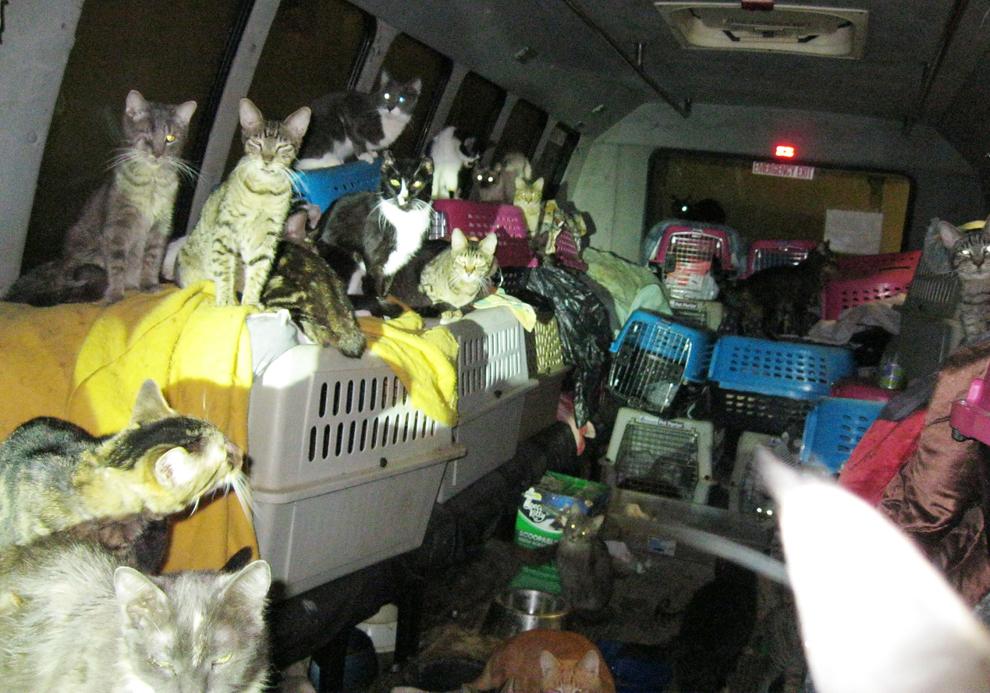 The van's owner, Cynthia Allen, told deputies the van contained 26 cats, according to a news release from the Sheriff's Office. She turned over the van and is cooperating with the investigation.
Allen, 52, likely will be charged with Animal Neglect I and II. Deputies are still investigating, with help from the Ontario Police Department.
The Sheriff's Office is readying court orders to allow the cats to be adopted. In the meantime, volunteers with the nonprofit Ontario Feral Cat Project are assisting by housing and providing medical care for the cats until they are healthy enough to be adopted. The bus was brought to a garage that is under the care of Feral Cat Project.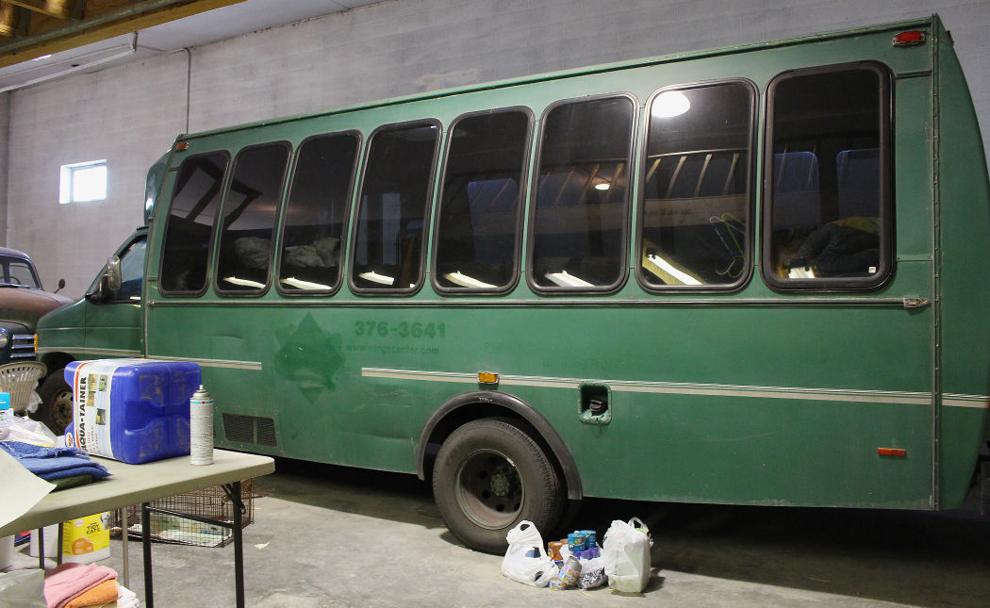 Dr. Lindsay Norman, a veterinarian with Ontario Animal Hospital and chairwoman of the Feral Cat Project, is heading the project. She was first to see the cats Sunday night, followed by Feral Cat Project volunteer Elizabeth Lyon Monday morning.
"It was just a swirling mass of cats around your feet," said Lyon. "Every step I took down that center aisle, I had to wiggle my foot in so I didn't step on somebody."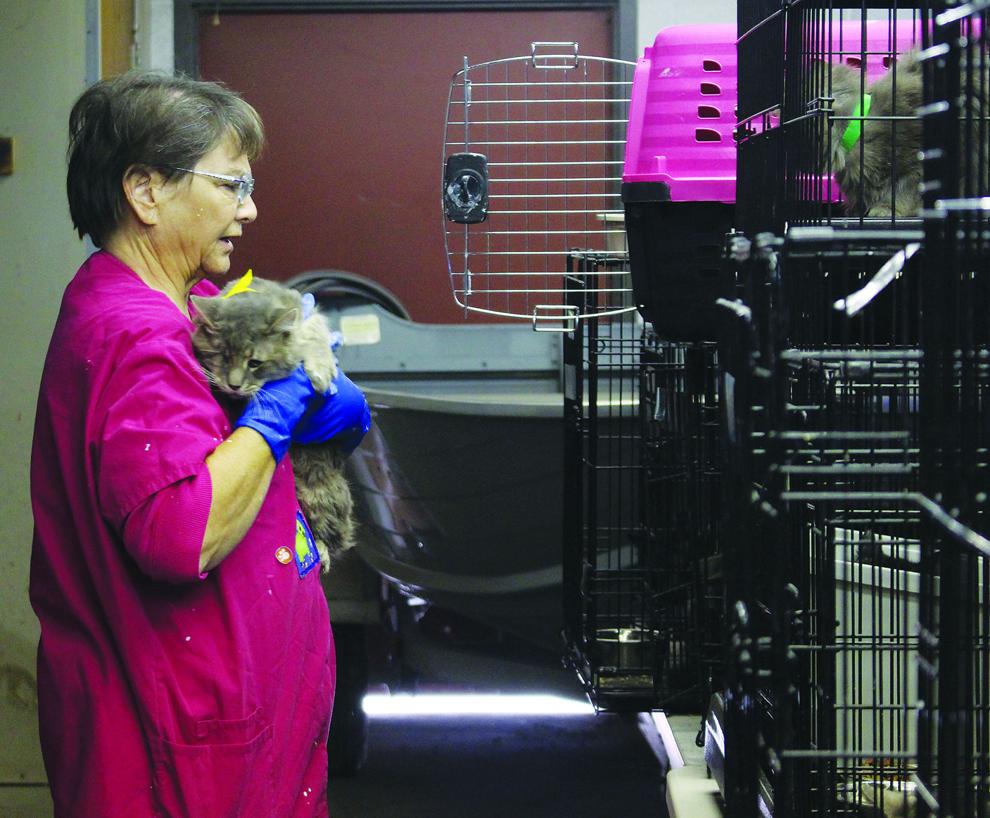 When volunteers arrived Tuesday to assist with rescue work, they found five dead cats along with the 68 living. There were only three litter boxes on the bus.
"It's bad enough that we are cleaning one cat box for every three or four or five cats. That's bad, but that was really horrifying," said Lyon.
The bus was also full of bedding and, stacked on the seats, 32 cat carriers holding Allen's shoes and other possessions. Lyon was sympathetic toward Allen.
"We don't want to vilify her," Lyon said. "She has been very cooperative about this, and hoarding is a psychological disease."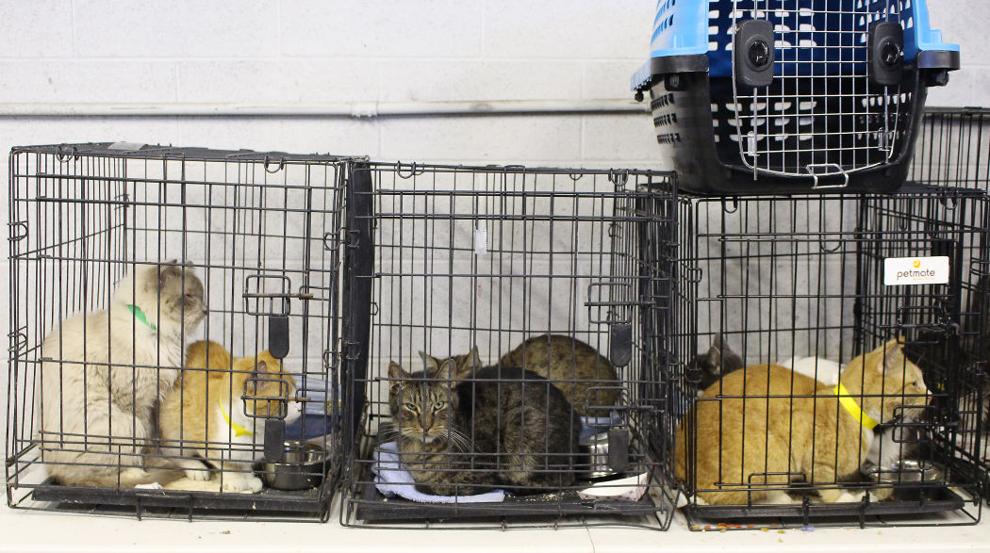 Lyon; her husband, David Brown; and 20 volunteers from local animal clinics came together Tuesday afternoon to collect the cats and move them into separate cages. It took an hour and a half to remove the first 60 frightened cats from the bus. By the time Brown and Norman's son got down to the last eight, the cats were afraid enough to hide.
It took half an hour to get the last few cats off the bus.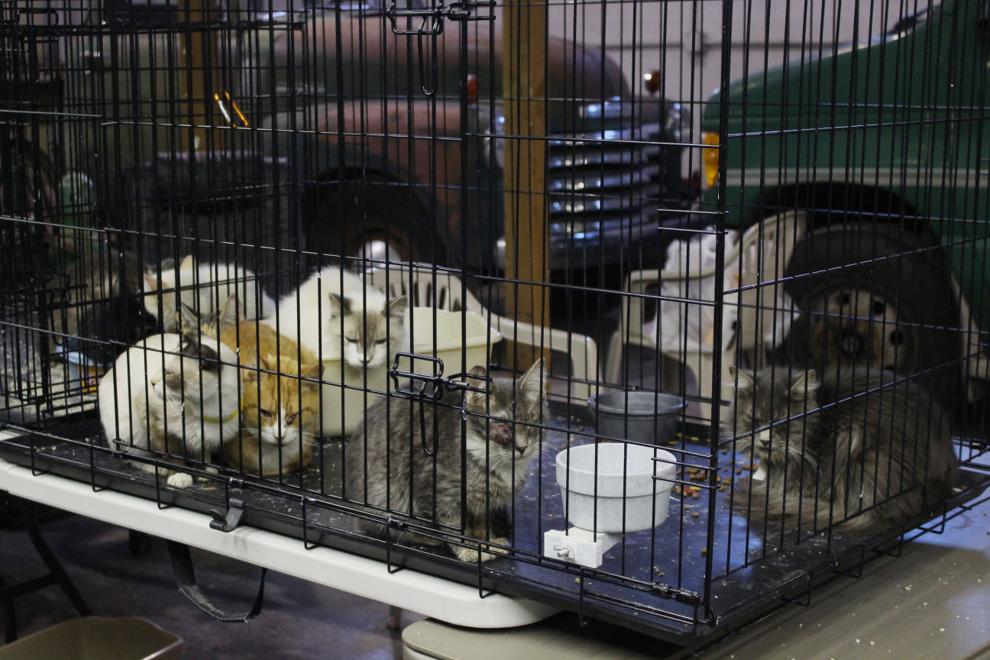 Volunteers fed the cats, washed their water bowls and gave them fresh water. They have continued to care for the animals since.
On Tuesday afternoon, Norman, along with Dr. Wyder Holderman from Eastern Oregon Animal Health, Dr. Erin Robinson from Four Rivers Veterinary Clinic, and Dr. Martha Eaton from Dog and Cat Wellness in Weiser, worked outside the hours of their regular practices and looked over each cat as it came off the bus to assess its health and determine its needs.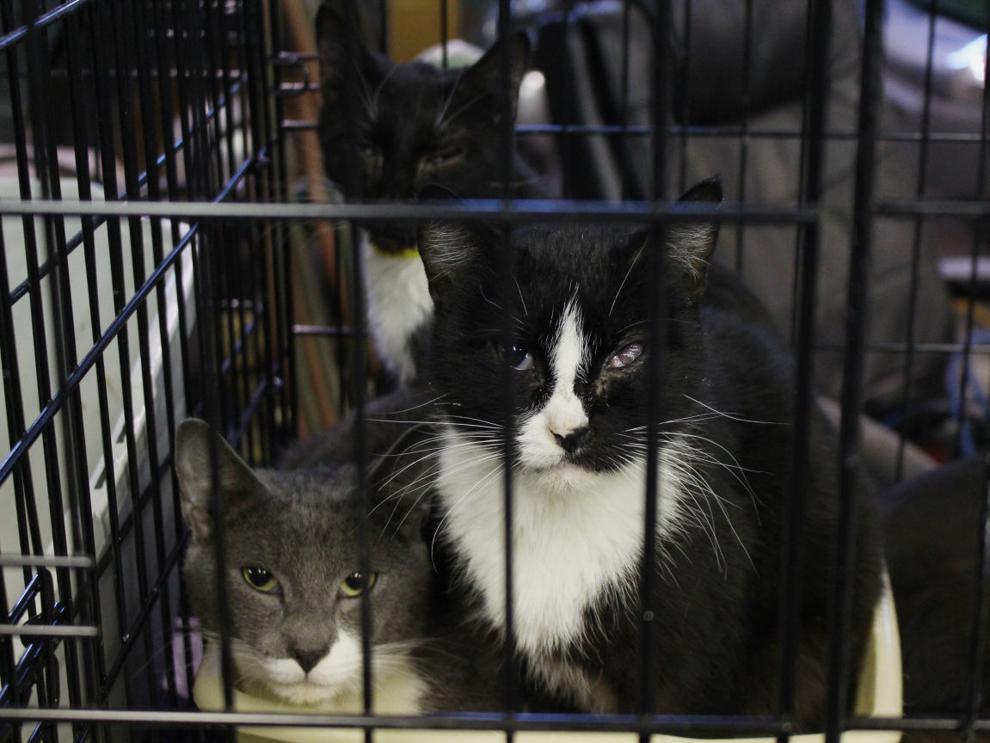 All of the cats are being treated for Giardina, a waterborne parasite. The medication will also kill any worms that might be living in the cats' intestines.
Many of the cats have lost one eye and a few have lost both eyes due to upper respiratory infections. One small, male cat is waiting for surgery because his eye has swollen out of its socket.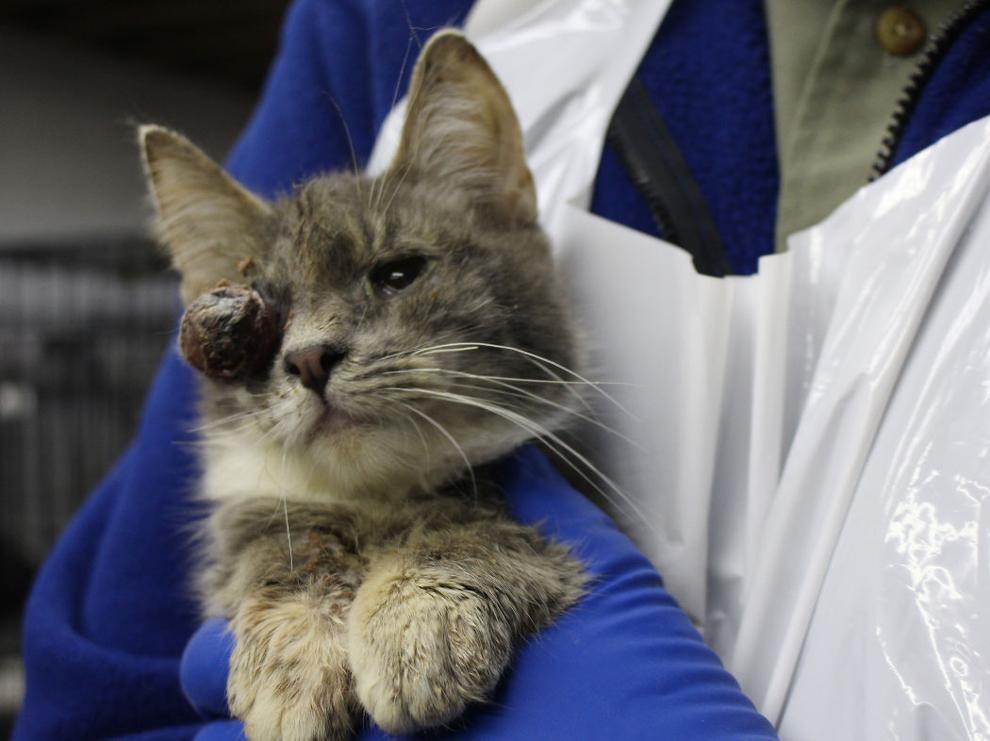 Some of the cats are starved to the point of emaciation, but Lyon and other volunteers are working on getting them up to a healthy weight.
Although they are stressed and frightened, the cats are tame. Lyon said they are even friendly and sweet.
She indicated that a garage full of meowing is a good sign because feral cats are quiet and secretive. Many of the cats have been spayed or neutered, and the volunteers will help ensure the rest are fixed before they're adopted.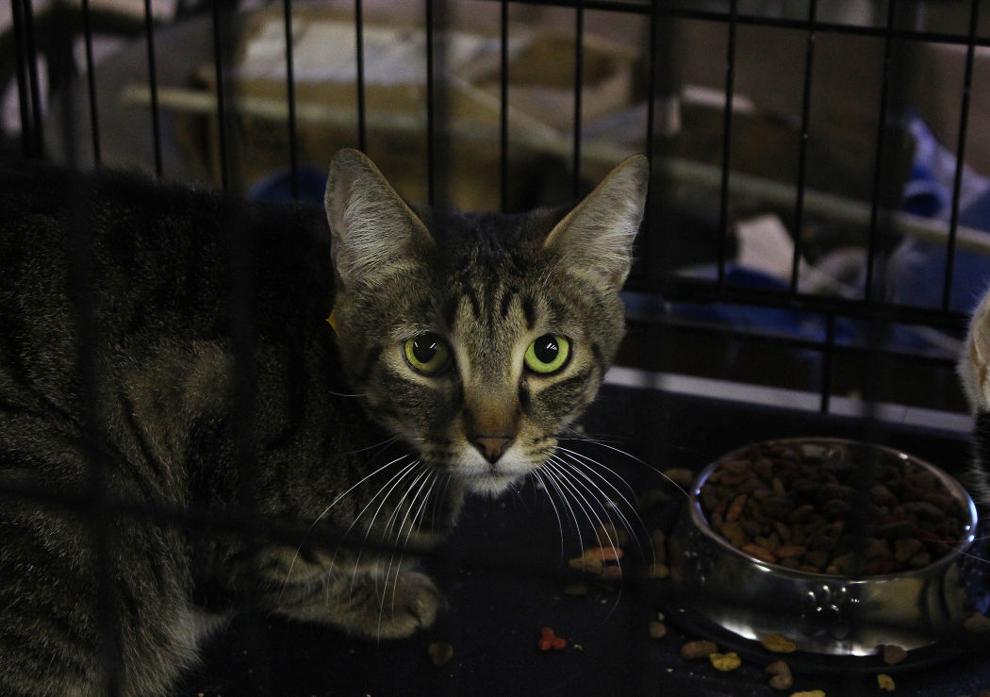 The Ontario Feral Cat Project has adoption partners in PetSmart in Meridian and Nampa and Petsense in Ontario. They will be helping to place the cats in homes.
"We'll be showing cats at the stores as soon as they are healthy enough to be shown," said Lyon.